Where are They Now – Daniela Cruz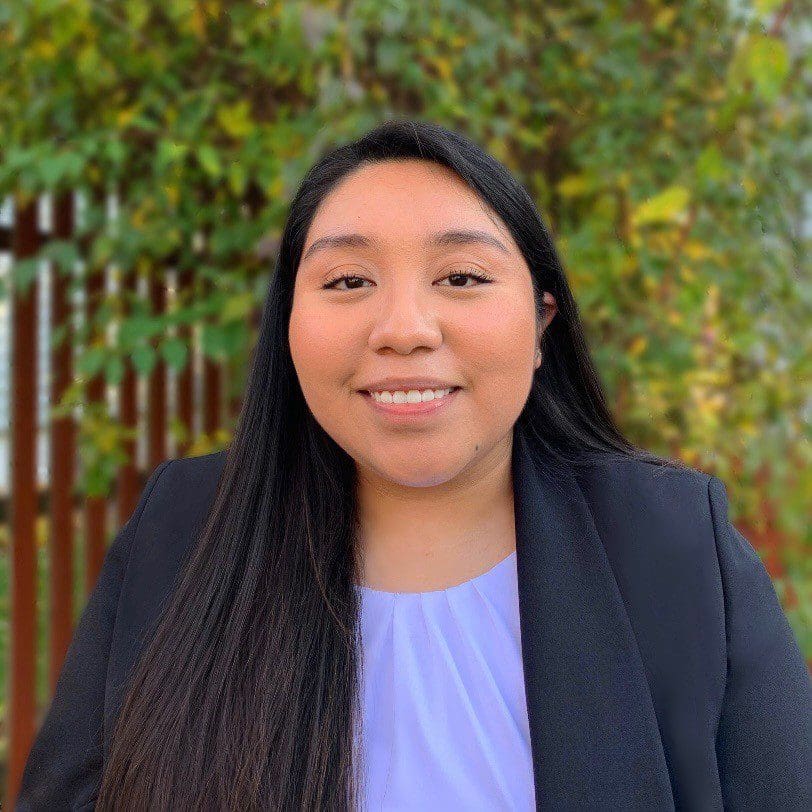 NJPEC Scholarship Winner Daniela Cruz, Interviewed by NJPEC President Jesse Fischbein
JF: Hi Daniela, thanks for taking the time to speak with me on behalf of NJPEC. Tell us about yourself—your name, education and major, and current job (company and title).
DC: My name is Daniela Cruz. I graduated from Rutgers University, class of 2021, where I majored in Packaging Engineering. Now I am working at Estee Lauder Companies as a Packaging and TR Developer.
JF: Let's talk about your passion for packaging—what's the first memory that made you think "this is what I want to do in my career" and secondly, why are you passionate about packaging?
DC: The summer before my freshman year at Rutgers, I was a part of the Educational Opportunity Fund Program. This program provided access, support and financial assistance to students from educationally and economically disadvantaged backgrounds. While in this program, I was introduced to all the different majors offered at Rutgers and I remembered not really being interested in any except when it came to Packaging. At the time, Professor Lee, started the class by dancing to "gangnam style" and it immediately caught my attention. Afterwards I was hooked, I was amazed by everything packaging covered and thought to myself, "Wow, I can see myself doing this in the future!" To this day, I really enjoy learning more and more about packaging. What really keeps me going is the impact I can have on the world. All the products I have worked with will meet their consumers one day and all I hope is that this packaging meets or exceeds their standards and brings joy to them!
JF: Tell us about your Rutgers experience—has the packaging curriculum prepared you for your current role?
DC: Yes, my classes did a great job on preparing me for the industry- there was a lot of material to learn but applying them during class and doing the exercises helped to retain it. Not only was I able to develop technically, but I also acquired soft skills that I use everyday.
JF: Did you have internships along the way, and have they shaped your experience for the better in your current role?
DC: Yes, I've had 3 internships/ co-ops during my undergrad. During the spring semester of my sophomore year I landed my first experience with Mondelez International, where I worked as a Packaging Co-op under their Biscuits team in East Hanover, NJ. The following year, I was a Manufacturing co-op at Neutrogena at their Los Angeles Plant in California. This past summer I worked as a Package sustainability intern at Estee Lauder Companies in their Melville location. All my experiences have been very eye-opening and insightful. They have helped me to better understand the industry and become more knowledgeable in areas I was not too certain about. To this day, I take all my learnings wherever I go and continue to apply them.
JF: The past two years of this pandemic have drastically changed the packaging industry—from how we work to what we're working on—how has the pandemic changed for you and your ability to work—moreover what you're working on?
DC: The pandemic started around the spring semester of my junior year. Due to the circumstances, I had to complete my senior year virtually. Though it was a challenge, I did learn to adapt to it and make the best out of it. That also transitioned over to my full time since I'm currently working from home/ remotely. It has helped me manage my time better and maintain a strong community within my team despite not being in person.
JF: What do you think will change in package design, coming out of this pandemic—and what trends are consumers leaning towards in what you're designing?
DC: Sustainability is playing a major role in package design. Many cosmetics companies have announced their sustainability goals for the upcoming years and are releasing their initiatives to bring more awareness. Similarly in my role, I am working on removing/ minimizing plastic waste from some of our products. I think consumers are becoming more eco-conscious about our planet and are gearing towards those products that are making those changes.
JF: As NJPEC was a benefit to your education, what advice can you give a current student about our club—and what words of wisdom can you offer them about their career in packaging?
DC: I am very grateful for NJPEC, they helped me fulfill my goal of being the first to graduate in my family! They're a welcoming community filled with many talented and resourceful professionals in the packaging industry. All my experiences with NJPEC have been great, I've met multiple individuals who have offered me insightful advice- if you have the opportunity to attend any of their events or meet with them I encourage you to because they provide a lot of support and resources to grow as a professional! As for your career in packaging, you will learn and grow within time. Surround yourself with people/ professionals who will push you to become the best version of yourself. Take all the opportunities you can within packaging and expose yourself to new experiences, along the way you will meet people and encounter new learnings that will help you figure out what you want to do in the industry!
JF: Finally–Is there a phrase or quote that really sticks with you—or a mantra that gives you clarity, that you'd like to share with our members?
DC: I really like "If you never try, you will never know." High school me would have never imagined herself in the position I am now. At the time, I would only dream of what I could become but never thought it was possible due to my lack of resources/ knowledge. But along the way I gained multiple support systems who would constantly push me to get out of my comfort zone and expose myself to new opportunities. Although it was hard at first, it helped me get to where I am today. Because of that I continue to strive for more and see how much I accomplish. You never know what the future holds but as long as you keep going, great things lie ahead!