NJPEC sponsors gain extra visibility and networking opportunities among NJPEC members, event attendees, and visitors to the NJPEC website.  In turn, the additional funds expand our ability to secure high-profile speakers and optimize our programs.
There are three sponsorship levels available; details are provided below.
The Internal Revenue Service has determined that NJPEC is a 501(c)(3) nonprofit organization.  All donations are fully tax-deductible, less the amount of any goods or services received.
For more information on how sponsorship can provide value to your organization, please contact our Sponsorship Chair, Maria Lachar at sponsorship@njpec.com
For Check
Payable to NJPEC and mailed to:
NJPEC
PO Box 146
Manasquan, NJ   08736
Attn:  Treasurer
TNT Global Manufacturing Inc.
TNT Global Manufacturing designs, develops and manufactures high quality metal - zamak, aluminum, brass, stainless steel - and plastic components for the perfume, cosmetics and skincare industries, such as: caps, shells, decorative plates, compacts and cosmetic and skin care applicators and components. We also supply secondary and promotional items like boxes made of wood, metal, plastic and / or paper as well as promotional bags and pouches.
The company differentiates itself by the high level of manufacturing and finishing quality of its products and the know-how in engineering of its team, able to technically optimize the artistic creations of its customers.
TNT Global Manufacturing was founded by Thomas DIEZINGER and Toby CATTERMOLE 2013. Boris Schaefer is spearheading the activities in the USA out of our NJ based US headquarters.
One of the world's premiere folding carton companies for over a century now, Arkay provides top global cosmetic and pharmaceutical companies with highly creative cost-effective packaging solutions.  Using the most advanced cutting-edge technologies in the business and working with a palette of decorative special effects, Arkay partners with designers to meet any visual challenge.
For over 40 years, Hub Labels has created high-quality custom labels that enhance a brand and elevate packaging. Our capabilities include cold foil, embossing, dual-sided printing, specialty shapes, variable data, linerless labels and banding, among many others. As a G7 and GMI print certified facility with 100% web inspection, we have the expertise to meet the most rigorous industry standards for the color and print quality your brand demands.
At Hub Labels, we are passionate about helping our customers reach their sustainability goals. We work with our customers and suppliers to find the right label material, while also reducing your carbon footprint and maximizing packaging recyclability. As a Landfill-Free label converter, we divert 100% of our waste from landfills to a renewal solid recovery fuel facility, where the waste is converted into an alternative energy to fossil fuels. Hub Labels is proud to be a SGP certified print facility.
Hub Labels is located in Hagerstown, Maryland, also known as "Hub City", as we are ideally located at the crossroads of I-68, I-70 and I-81, which serves as the gateway to Baltimore and Washington DC.
Wexler Packaging Products
Wexler Packaging Products, Inc., is a women-owned company, located in Hatfield, PA. AS a leading supplier of packaging and bundling solutions, we serve several industries, providing cost-saving, "green" solutions for the bundling process. Wexler is proud to represent ATS-Tanner Banding Systems AG, the world's leading manufacturer of banding machines and materials, which reduce waste and eliminate excess packaging. Additionally, we represent Ravenwood Packaging, a UK-based company that manufactures automatic linerless labeling systems which apply labels with no backing. We also offer additional solutions such as equipment for counting, strapping, shrink wrap, tying, stretch film, and self-sealing paper bands.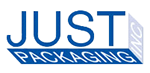 Operating from two state-of-the-art facilities totaling 225,000 square feet of production space, with 20 assembly lines, 20 loading docks and employing over 250 personnel (FT/PT), Just Packaging is a premiere East Coast packaging and distribution solutions provider, supporting global-to-entrepreneurial brands.
Integrated in-house services include packaging, assembly, distribution, product inspection, logistics and call center services. As often as one of the last touchpoints between brand and consumer, we take our role in the supply chain very seriously and treat our client's products as if they were our own, from the moment the enter or facility to the moment they leave.
That's why many of our clients today have been clients since we started back in 1985. First-time clients often come to use for the range of resources we provide. They stay on year after year because of the responsiveness, attentiveness, and peach of mine we give them, driven by a culture of care and reinforced by two generations of the Fischbein Family Leadership.
Whether you're an emerging brand in need of a complete turnkey solution, or an established brand in need of a quality East Coast-based packaging partner, you can rely on Just Packaging… because we're MORE than just packaging.
Fidelity Paper & Supply Co
Delia Associates, the award-winning branding and marketing firm, is "where businesses go to grow." Since 1964, and across two generations of leadership, the firm has enabled numerous packaging companies to achieve sustainable marketplace success and exponential growth. Through the firm's proprietary Brand Leadership Solution®, a unique brand-based marketing platform, hundreds of packaging brands have achieved next-level success. The process directly supports and accelerates business development initiatives, through the creation of a distinctive and dynamic brand position, go-to-market strategy, and fully integrated marketing program. In-house competencies include strategic brand development, re-branding, website development, trade show marketing, advertising, content, social and search marketing. For more information, please visit:
www.delianet.com
Brad-Pak is a full service distributor of glass, plastic, and aluminum containers, closures, pumps, and numerous other items that can be used to showcase your products. Also offered are decorating and package engineering services. With an extensive knowledge of the chemical, cosmetic, fragrance, aromatherapy, and personal care markets Brad-Pak can help you select the package that is right for your product or market niche.
Millennium 3 Packaging Group
Since 2001, Millennium3 Packaging, a WBENC certified woman-owned business, has been providing luxury secondary packaging to the cosmetic & retail industry. Shopping bags, set boxes, folding cartons, tissue, ribbon, giftwrap, and coordinating collateral items
With domestic and overseas production capabilities, we offer lead-times to adhere to client timelines. Millennium3 coordinates total packaging programs from concept to production, while providing on time delivery.
In support of social and environmental standards for protecting our eco-systems, we produce reusable & eco-friendly packaging at FSC® COC certified factories using paper from managed forests. Millennium3 Packaging Group is an FSC® COC distributor certified in accordance with chain of custody standards (FSC C-113128).  FSC certificate available on request.
McLean Packaging Corporation
McLean Packaging is a domestic manufacturer located in New Jersey and Pennsylvania. Our three divisions develop and produce rigid set boxes, folding cartons, trays, RF sealed packaging, retail ready displays and corrugated packaging.
With over 50 years in the packaging industry and a commitment to re-investment in our capabilities, we continue to be at the forefront of innovations and new technology within each scope of our practice. Working closely with our clients, we combine all of our resources to deliver the best possible solution for each, individual, packaging need.
Albert Paper Products, a 4th generation family owned business, is a manufacturer and distributor of both paperboard and corrugated packaging.
We specialize in custom packaging for the cosmetic, fragrance,  personal care, food and pharma industries.     Albert Paper manufactures chip packers, sleeves, partitions, folding cartons,  RSC's and is your one stop shop for all of your tertiary packaging
ABA Packaging Corporation
Founded in 1984, ABA Packaging Corp. continues to be the go-to source for stock and custom packaging products for the cosmetic, fragrance, personal care, spa, and other emerging markets from coast-to-coast. With a sales department sporting a combined 120 years of sales and technical expertise serving these industries, ABA Packaging is the trusted source for Start-ups, Indie Brands, Mid-Level Marketing groups, as well as the larger Blue-Chip names. We treat everyone with great importance regardless of size! We sell many of our products by the case, by the hundreds, by the thousands, and by the millions.
To complement our wide variety of stock and custom packaging products, we offer complete decorating capabilities including color spray and frost costings, screen and hot-stamp printing, custom label development and applications, anodizing, metalizing, and in some cases, off-set printing.
We maintain a strong support network for design, regulatory, engineering, and secondary packaging assistance and we are happy to provide referrals and work in unison with these experts to develop the most effective packaging products for our clients.
We are always investigating and seeking the most innovative products, especially those that are the best for our environment.
Visit our website at: www.abapackaging.com
BRING US YOUR PACKAGING IDEA & WE'LL BRING IT TO LIFE
Coverpla is a manufacturer of fragrance caps and a distributor of primary high-end and masstige packaging for the Fragrance, Skincare and Cosmetic industry, along with in-house decorating. We have been in business for over 75 years, with an extensive knowledge of our industry. Our highly-skilled team offers our customers the very best service and guidance from start to finish.
• Variety of stock items: Glass, Plastic, Metal, Wood, Zamak, Pumps, Cosmetic Packaging
• Deco options: Silkscreen, Hot Stamp, Pad Print, Lacquering, Metalizing
• New stock items added 4 to 6 times a year
• Some inventory in NJ
• We offer short lead-times & can accommodate low MOQ's
Coverpla Inc. 2 Executive Drive, Suite 510, Fort Lee, NJ 07024 • www.coverpla.com
For further details, please contact Gilda Cutri • 201-585-1141 • 973-934-2323 • g.cutri@coverpla.com