Where are they now – Special Edition: 2022/23 Rutgers Packaging Engineering Club President – Golara Hatefi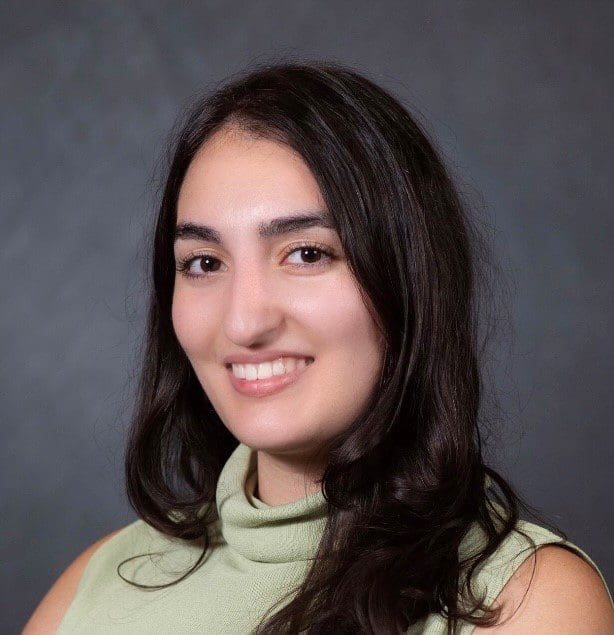 Our first interview for Fall of 2022 is with 2022/2023 Rutgers Packaging Engineering Club President Golara Hatefi, a, being interview by NJPEC Treasurer Evan Fischbein.
EF: Hi Golara, thanks for taking the time to speak with me on behalf of NJPEC. Tell us about yourself-your name, education and major, and current job (company and title).
GH: Hi Evan, thanks so much for meeting with me! My name is Golara Hatefi, and I am a rising senior majoring in Packaging Engineering at Rutgers University. I just finished my co-op at Depuy Synthes as their Packaging Development Engineering Co-op.
EF: Let's talk about your passion for packaging-what's the first memory that made you think "this is what I want to do in my career" and secondly, why are you passionate about packaging?
GH: The first memory that made me think about pursuing packaging as my career was when I took AP Environmental Science in high school and was learning about the different plastics and the extreme amount of waste that they contribute to our environment. As a nature-lover, I suddenly started paying more attention to the news and my surroundings and saw for myself how packaging waste had been negatively affecting our ecosystem right in front of me. I felt as if it were my responsibility to do something to put a stop to this growing problem. I became eager to limit my waste and to educate others about how they could limit theirs.
EF: Tell us about your Rutgers experience-has the packaging curriculum prepared you for your current role?
GH: The packaging curriculum at Rutgers did a great job of preparing me for my role at Depuy Synthes. Rutgers was able to provide me with many packaging focused classes that I not only enjoyed learning about but also found to be essential to my co-op. I was able to take multiple classes that focused on my interest in sustainability in the industry which helped me advocate for more environmentally friendly packaging at Depuy Synthes. Thanks to my education, I was able to confidently apply everything I had learned in school to real-life packaging.
EF: Did you have internships along the way, and have they shaped your experience for the better in your current role?
GH: I recently had a 6-month co-op with Depuy Synthes, the medical technology sector of Johnson & Johnson. It helped me learn about the different regulations the industry faces and the obstacles of using more sustainable packaging. At my time there, I was able to work on a project that focused on reducing materials used for the company's sterile products packaging. The experience also led me to work within teams that consisted of different specialties to be considered for medical device packaging such as quality assurance, sterility assurance, biocompatibility, labeling, and document control to ensure all parts of the package work together to adequately safeguard the product.
EF: The past two years of this pandemic have drastically changed the packaging industry-from how we work to what we're working on-how has the pandemic changed for you and your ability to work-moreover what you're working on?
GH: At the start of the pandemic when classes first shifted online, I was able to prioritize my time more efficiently which eventually led me to participate more in the Rutgers community such as developing a research project that will work to create biodegradable plastic film out of nut shells, chitosan, and starch. I also became more involved with clubs such as joining the E-board of the Packaging Club which was a very educational and rewarding experience.
EF: What do you think will change in package design, coming out of this pandemic-and what trends are consumers leaning towards in what you're designing?
GH: Recently, packaging waste has been worsened during the pandemic due to an increase in demand for single-use plastics to keep items sanitary. I believe that coming out of this pandemic, we will be leaning more towards using better materials in sectors where more packaging is required to keep items sterile (like hospitals). Since packaging will be harder to reduce in these fields, it is important to use materials that are more sustainable and recyclable to prevent waste. In other areas, I believe there will be a demand to reduce the amount of packaging used and to provide consumers with more refillable options. There has also been an interest in using materials made of plants which I think will becoming more popular in the future.
EF: As NJPEC was a benefit to your education, what advice can you give a current student about our club-and what words of wisdom can you offer them about their career in packaging?
GH: My biggest piece of advice is to never be afraid to take risks and put yourself out there, especially by getting more involved in the packaging community. Not only will you learn more about our vast industry, but you will also network with others that have similar interests, and you never know where this may lead, either to new opportunities or friendships.
EF: Finally–Is there a phrase or quote that really sticks with you-or a mantra that gives you clarity, that you'd like to share with our members?
GH: "Someone's sitting in the shade today because someone planted a tree a long time ago" Warren Buffet